Submitted by

admin

on Tue, 05/16/2023 - 14:44
SGVF Series
[PD free Electronic Power Source]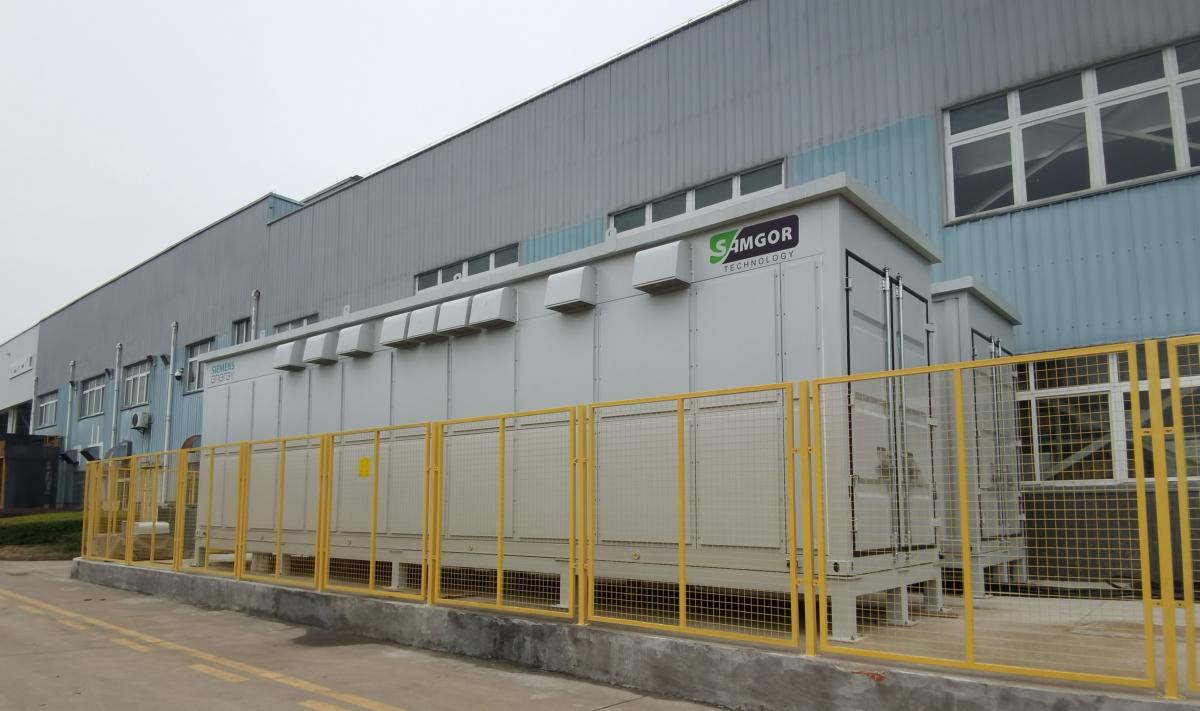 SGVF series PD free electronic power source is a set of AC power source which can adjust the output voltage and output frequency. It is mainly designed for the power requirement of the routine test and on-site test upon the transformer, reactor, instrument transformer etc. It is an ideal product to replace the traditional motor generator sets in those tests. Moreover, this unit can be used as power source with transient protection function for the AC test transformer and AC resonant system , so as to replace those voltage regulator and linear frequency converter.
SGVF series can provide the capacity of 500kVA~10000kVA, with output voltage of 0.69kV~20kV and its output frequency of 16.6Hz ~250Hz. The unit is single/three phase output , with good partial discharge (<10pC, special requirement can be <2pC), and its THD <3%.
The various test objects and different test items have different requirement upon the power source. Therefore, the traditional motor generator or the linear frequency converter must pay attention to the power factor in order to match the requirement of linear load or variable load. Even so, some load requirement is unable to be matched by the MG set or frequency converter in such case. On the other side, SGVF series can provide a large range of power factor from -0.05-1-0.01 with frequency resolution of 0.01Hz, which definitely takes over the weakness of traditional MG set. Moreover, SGVF series has the capability of transient feedback and full output current at full output voltage range, which covers the shortage of the linear frequency converter.
SGVF series structure is designed based on the container which can be located in both indoor and outdoor area. There is no need of the improvement on the floor for the unit. It is very suitable for the updating project of those old test station. The whole unit features simple structure, easy maintenance with air cooling system.
SGVF series has a strong capability of transient feedback and protection, which is 1000 times faster than that of traditional circuit breaker. It can help to avoid the explosion and fire in case that the system fault occurs. The advantage also can help the system to implement some load quick change test, e.g. no load/load test upon the on- load tap changer and no load over-excitation test.