Submitted by

admin

on Wed, 01/14/2015 - 15:05
PTTS Series
[Power Transformer Test System]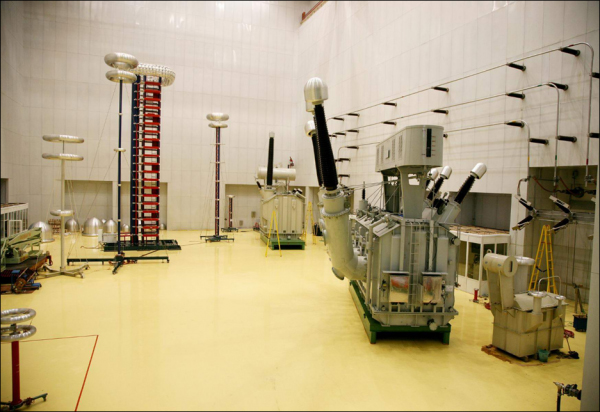 PTTS series power transformer test system is the complete test system for single and three phase power transformer and power reactor up to 765kV. The system will perform the following tests in accordance with ANSI / IEEE C57.12.90 and IEC 76 latest edition standards.
Samgor offer the turn-key project of the PTTS power transformer test system mainly consists of the station design, type selection and purchase of special equipment, equipment installation and commissioning, system connection, system commissioning, transformer test, training of the testing personnel, etc. The station is applicable to all delivery tests, type tests and some special tests of transformers.
Samgor has developed transformer test systems that offer the customer reliability and flexibility solution. By utilizing Programmable Logic Controllers (PLC) in the control system, the PTTS series power transformer test system allows the customer the ability to add optional features or change the test sets operating procedures by reprogramming the PLC. This is much more cost effective than rewiring the test set as was required in traditional test systems. Reliability is a top priority for Samgor. Craftsmanship and the use of top quality materials and components insure the customer years of reliable service from their transformer test system.